Sandringham advisers top the charts in 2020 financial advice guide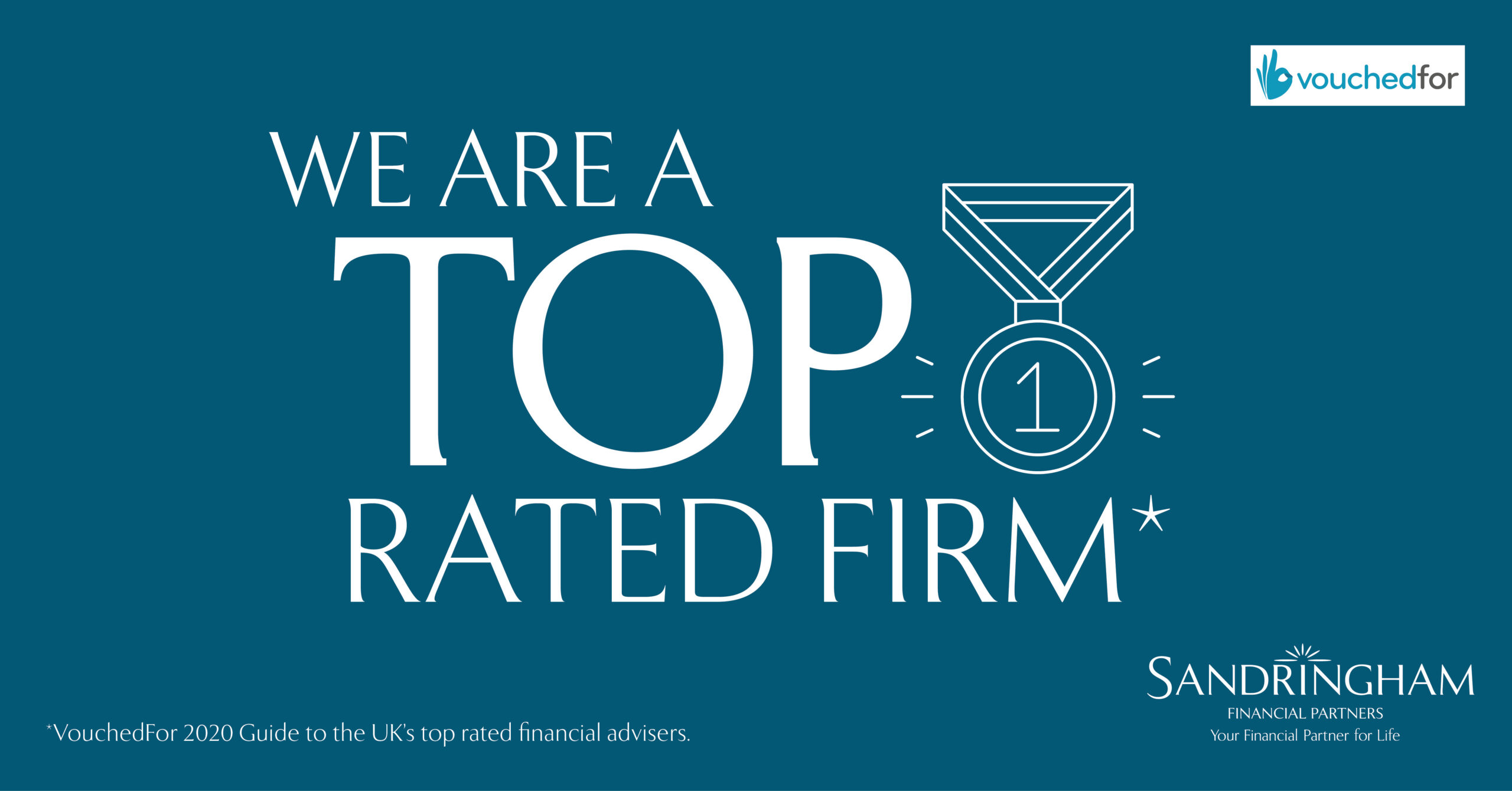 Sandringham Financial Partners, a national financial advisory firm based in Huddersfield, is extremely proud to announce that 80 of its 181 advisers have been listed as Top Rated Advisers for 2020 by a specialist review site. After sending out an email request to its client base in November 2019, Sandringham was flooded with nearly 2,000 adviser reviews on VouchedFor, a national reviewing platform for financial advisers which functions much like TripAdvisor.
Of the reviews received, 93% gave Sandringham advisers a five star rating and 6% gave them a four star rating, totalling an average of 4.9 out of five. What's more, in addition to the success of Sandringham's individual advisers, the firm as a whole was listed as the largest Top Rated Firm in the rankings.
At a time where stringent regulatory requirements and heavy administrative burden are leaving many advisers lacking the time to give their clients the quality advice and support they deserve, Sandringham's excellent reviews show that the firm is getting things right for its advisers. It provides them with market-leading technology and expert administration and compliance support, helping them improve their business efficiency and freeing up time to spend with their clients – a support system the firm calls 'Sandringham Time'. A system whose positive effects is clearly reflected in the reviews.
To be listed as Top Rated in the VouchedFor rankings, both firms and advisers must demonstrate their strong commitment to transparency, showing that they are open to scrutiny by asking their clients to leave honest reviews. Tim Sargisson, CEO of Sandringham Financial Partners, is a regular commentator on the importance of transparency and trust in the financial advice space.
He says: "We need to see better engagement by the public in seeking financial advice. There is no doubt that properly planned, robust advice improves financial outcomes for clients. However, research shows that the public worry that advisers might not act in their best interests.
"The FCA's recent introduction of the Senior Management Certification Regime is a positive step. The regime imposes the duty on senior management to ensure the conduct of advisers is up to scratch. Sandringham has been working with the new regime for 18 month to ensure everyone in the firm demonstrates the very highest standards in delivering advice to our clients.
"I am delighted that so many of our clients believe our advisers demonstrate exactly that."
Published 12th February