Sandringham advisers top the charts for second consecutive year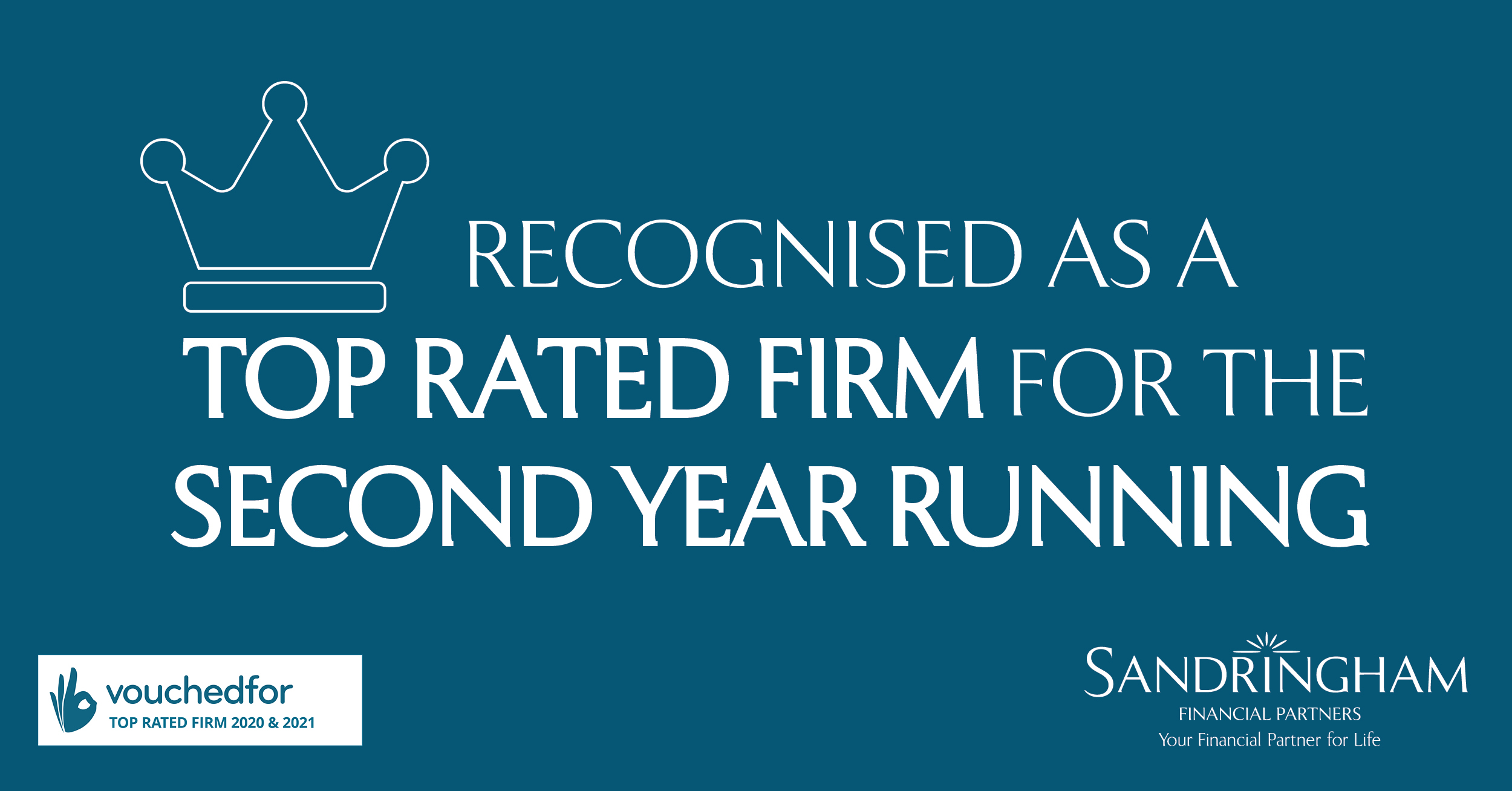 Sandringham Financial Partners, a financial advice firm based in Huddersfield, is delighted to announce that it has once again been rated as the UK's largest Top Rated Firm by specialist review site VouchedFor. In the year that has passed since the firm first received the accolade, the coronavirus pandemic and resulting economic instability has only increased the nation's need for sound financial advice – and the reviews certainly suggest that Sandringham has offered just that.
The VouchedFor awards recognise those firms that demonstrate 'an exemplary commitment to transparency and consistent delivery of excellent client outcomes.' In the past two years alone, Sandringham has received over 3,700 reviews from clients on VouchedFor, the vast majority of which are five-star ratings, resulting in an average rating of 4.9 out of five. In addition, 63 Sandringham Advising Partners were listed as Top Rated Advisers in this year's awards.
Providing advisers with what they need
The firm credits its commitment to state-of-the-art technology and a modern and innovative advice process for its VouchedFor success. Sandringham has long been dedicated to providing its advisers with market-leading technology and expert administrative and compliance support, streamlining the advice process and freeing up valuable time for advisers to spend with their clients that would otherwise be spent on burdensome administration. This support system, which the firm calls 'Sandringham Time', does not go unnoticed by clients, with many reviewers commenting on their adviser's professionalism and the amount of time they are able to spend with them.
Sandringham CEO Tim Sargisson commented: "We firmly believe that, by investing in our advisers and providing them with the technology and equipment they need, we are also investing in our clients. Our reviews consistently comment on the time our advisers to listen to their clients, their patience, and the quality of their advice."
It is clear that the firm's investment in its advisers and the benefits of Sandringham Time are being passed along to clients, with the firm's many positive reviews speaking clearly to those seeking a financial adviser who truly has their best interests at heart.
Tim added: "VouchedFor is a tangible way for client-centric firms like ours to demonstrate how we continue to protect and enhance the lives of our clients. It is at the heart of everything we do."