Sandringham continues to nurture fresh talent with third apprenticeship appointment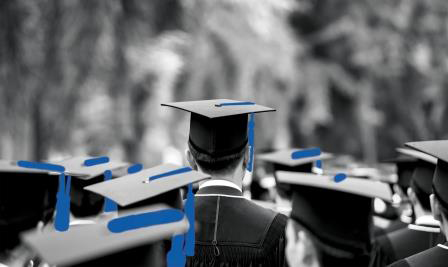 Following the launch of our successful apprenticeship scheme midway through 2020, Sandringham is continuing its bid to attract fresh talent into the financial advice sector this year with a third apprenticeship appointment.
With the impact of the COVID-19 pandemic seeing many able and skilled young people struggle to find opportunities, our financial services apprenticeship scheme offers trainees a structured route towards exam qualifications. The scheme is in conjunction with Redmill Advance and Skills Edge Training and gives recruits exposure to the firm's growing number of Advising Partners.
The opportunity to develop is not only open to apprentices, as the partnership with Redmill Advance also provides a range of regulated exam training, compliance, leadership and soft-skills training to our current staff members and all new joiners, with the opportunity to progress with their professional qualifications and move forwards in their own careers.
Our Head of Compliance, Mark Saward, commented on the initiative: "I think it is absolutely vital that, in an industry frequently described as at risk of future skills shortages, we support and encourage new talent into the financial services sector. This is particularly the case when we find ourselves at a time where the value of financial advice has never been more apparent. Our strong links with local colleges also offers us a unique opportunity to demonstrate what an excellent career path financial services can provide.
"We have already enjoyed great success with the integration of Redmill Advance and the creation of the Sandringham Academy portal, which is available to all our Advisers, their staff and our Head Office team. Since its implementation, we have seen a significant increase in qualifications across the firm. We have tried apprenticeships externally in the past, but it seemed like a natural progression to put in place a more structured apprenticeship route, in order to fully utilise the learning structure already in place."
23-year-old Tabraiz Sajid, our first apprentice under the new scheme, offers proof of the success of the initiative. He said: "Since coming onboard with Sandringham in September, I've really enjoyed the experience and it has cemented my desire to work in the financial services industry. Following the completion of my degree, it was my goal to become a financial adviser and Sandringham have offered the perfect support structure to help me achieve this. Following talks with the Sandringham management team, we decided that the best route would be for me to gain experience within the Annual Reviews & Paraplanning departments to get a real feel for the culture and processes, whilst simultaneously working towards achieving my paraplanning qualifications. The support provided by the team at Sandringham has been fantastic and I would recommend the firm to all of those that want to work within the industry. I wish I had known about this opportunity earlier. I would highly recommend an apprenticeship as the ideal route into the industry."