Tim Sargisson: The 'what', the 'how' … and the 'why'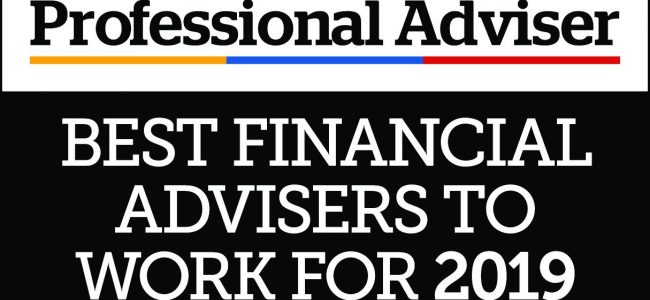 Tim Sargisson's experience as a judge for this year's Professional Adviser Awards has prompted him to offer a few words of advice to future entrants – stop merely thinking about the what and the how of your business
First up, congratulations to Julian and the rest of the team at Professional Adviser for all the hard work that went into the Professional Adviser Awards, held at The Brewery in London earlier this month. An excellent evening and one I am sure was appreciated by all who attended.
It was a privilege to be asked to help judge this year's submissions for the Financial Adviser of the Year categories of the awards – and it is this experience that prompted the heading for this blog.
Relive the 2019 PA Awards in photographs
The submission process for firms who put themselves forward is in two parts. The opportunity to describe their firm in some detail and then a case study, which allows the adviser to demonstrate their financial planning skills.
Often, this proved to be very much a game of two halves with an indifferent first half – the firm – but where things brightened up in the second half – the case study.
Created by the CISI's Jackie Lockie and concerning pensioners Albert and Fay Winters, this proved no problem for most of the firms who entered and was answered in full by nearly all the participants. Without a doubt, give an adviser a financial case study and they will stick it in the back of the net. Ask the same people to describe their firm, however, and more often than not the ball is blazed over the bar from three feet out.
The submissions struck me as very much a reflection of the advice profession. Introduce an adviser to a new client with a financial planning need and all that experience, exams and training come to the fore but ask them to describe their firm and it is all about the 'what' and the 'how'.
Revealed: All the winners at the Professional Adviser Awards 2019
A word of advice for anyone thinking of entering the PA Awards in 2020 then – your submission needs to stand out, you need to be engaging. The judges know what an independent financial adviser does and they know how firms operate when they are 'whole of market'. In other words, stop describing yourselves in terms of what you do and how you do it because it is not engaging.
Advisers must learn to talk about the 'why', not just in the submission process for an award but in dealing with the broader picture – in the need to better engage with clients and in the need to win new business. Why is it you do what you do? And for those of you who are reading this and think it is about making money, it really is not. Making money is the result – it is always the result.
Why we do what we do
As an example, what if we stopped saying what we are is a financial adviser and how we undertake our role is to research the whole market and so on and so on? What if we started by telling people why we do what we do?
One of the most successful advisers I have come across in my 30 years in the business, seldom talked to prospects about funds until much later in the process. Instead he would start by asking a prospective client about their retirement aspirations and part of that conversation would be to ask them for a number.
The number was the size of the pension fund they wanted to retire on and his response to that number was to tell them the why he was a financial adviser: "Why I do what I do is to help you achieve that number."
In other words, every time we meet, every review, we do we will see how close we are getting to deliver your number, we will start every meeting with that number. Anyone who has seen a presentation by Simon Sinek on TED Talks will recognise this approach and the point he goes on to make – that people don't buy what you do, they buy why you do it.
Finally, one last tip for would-be entrants to future PA Awards: describing yourselves as Shepton Mallet's, Cromer's or wherever's leading IFA has very little bearing on the result…